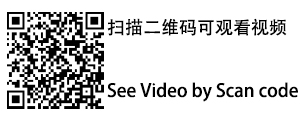 Name:350W Beam Wash Spot 3 IN 1 Moving head
Model:ST-350B
Voltage:AC100V-240V,50/60Hz
Power:600W
Light source:Osram 17R HRI lamp,Lifetime:2000h
Color temperature:8000K
Beam angle:Beam angle0~3°adjustable
Linear dimmer:handle linear dimmer 0~100%
Strobe:speed 1~20times/S
Color wheel:1 Fixed Color Wheel,14 color and blank,half color effect,Color change linear and double direction rotate with rainbow effect by adjust speed.
Gobo wheel:1 Fixed Gobo Wheel,17 Gobos,have gobo jitter effect
Gobo Wheel: 1 Glass gobo Wheel,9 Gobos,Could make some Picture you want.
Prism 01:Prism 16
Prism 02:Prism 8+24
Prism 03:Prism line
Focus:electronic focus
Frost:1 Frost

Pan/Title:Pan scan angle540°,Title scan angle 270°,auto Reset function
Display:LCD Touch display
Control style:DMX wired/wireless signal
Smart Cooling:Temperature Control,too hot the lamp would be work off.
Channel:24 Channel
IP Protect:IP20
Package:Flycase or Carton